Hi, I am Carla (she/her) and I am attending UVic's Bachelor of Education program. On this blog, I will be documenting my experiences at UVic and will include my work on various inquiry projects.
I am currently taking some summer courses and am looking forward to starting year three in the fall of 2021.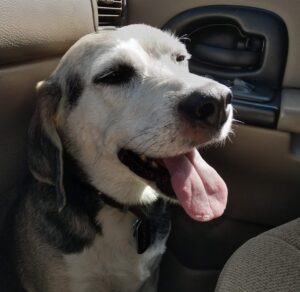 My beagle Leopold (pictured above) helps keep my feet warm while I study or when I am on my computer, his companionship has been wonderful during the pandemic. I like to spend my free time with my partner doing activities we enjoy like hiking, painting, and playing both tabletop and video games.
Loves…
Nachos
The smell of fresh cedar
Window shopping
Likes…
Comfy clothes
West coast hiking
Video games
Hates…
Okra
Wet socks
Climate change
If you would like to know a bit more about me, please check out my e-portfolio website www.carlascott.ca
Thanks for stopping by, and I hope you enjoy the content!